Outdoor Structures Timber Decking Projects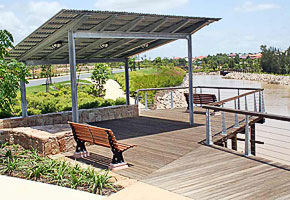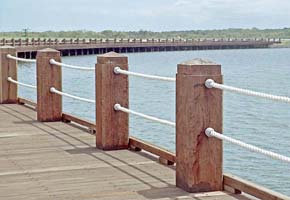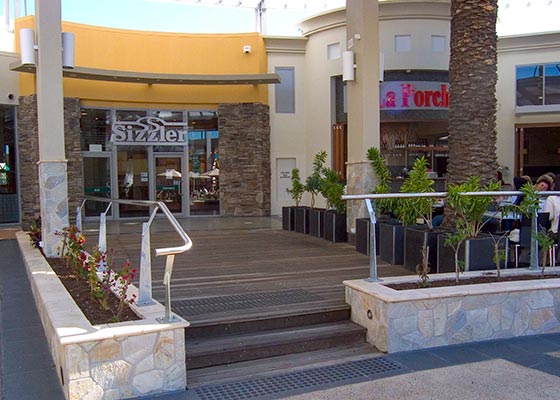 See examples of our Timber Decking from our Timber Decking Project Galleries
Hardwood Timber Decking Products
Outdoor Structures manufactures a range of fully weather-exposed hardwood timber decking products which meet the following applications:
1. Commercial hardwood deckwood
Durable Australian Spotted Gum hardwood is the ideal timber product for outdoors in public and commercial situations exposed to the elements.
Outdoor Structures is also a pioneer in the production of quality hardwood timber boardwalks, prefabricated bridges, and park furniture.
Continue reading about Commercial hardwood decking »
2. Domestic hardwood deckwood
LifePlus® Decking is a new and improved timber decking for domestic and light-commercial applications. LifePlus® decking delivers longer life plus improved performance, particularly in weather exposed conditions.
Continue reading about LifePlus® timber decking »
Innovative use of Hardwood Timber
Read about the fit-out of the Brisbane Office of Korda Mentha (600KB PDF)
Timber Decking Accessories:
For decking accessories including: Stainless Deckwood Screws, Malthoid, CN Emulsion, CN Oil and Outdoor Structures's own TANACOAT timber finish.
Continue reading about Outdoor Structures's Decking Accessories »
Timber Decking Documentation
See Outdoor Structures's Timber decking documentation »
Testimonial to Outdoor Structures Timber Decking:
Continue reading about Outdoor Structures's Matthew Hayden »
See Commercial Outdoors Deckwood and LifePlus® Decking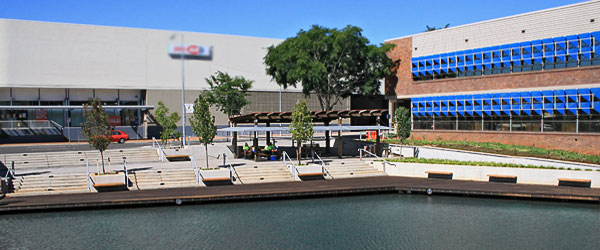 West Creek Redevelopment (Toowoomba)